Thread Rolling Machines, Attachments and Cold Headers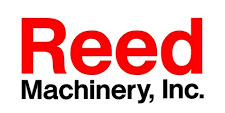 Our Newest Machine Design
Machines
We specialize in thread rolling machines including Cylindrical, Flat Die, Planetary, Hartford, and Waterbury
Products
Take a look through our product catalogs to find the parts and details you need

Attachments
Learn about our thread rolling attachments for lathes and automatic screw machines
Dies
Our team knows how to make more than machines or dies. We know how to make your part. We can specify the right dies for your machine and application. Guaranteed.

Services
To extend the life of your valuable capital assets, we offer thread roller rebuilding and refurbishing services that can completely rebuild and modernize your cylindrical 2- and 3-die, planetary, or flat die thread rolling machinery.
Portfolios
Learn how we utilize our extensive thread rolling machine product line to accomplish a wide variety of forming applications

Videos
Take a look at our videos that show many of our models including 2-Die Cylindrical, 3-Die Cylindrical, Planetary and Flat Die machines
Used Machinery
We offer programs for rebuilds and used equipment
Technical Information
Need technical help? Check out all of our resources on a variety of thread and form rolling applications
Work With Our Experienced Staff
We have an experienced staff to help you with thread rolling problems and, we can supply equipment that is properly tooled to achieve your production rate and part specifications while maintaining the highest level of operator safety.
OVER 100 YEARS OF EXPERIENCE
Reed Machinery was founded in December, 2003 to acquire the assets of the Reed® thread rolling machine business from Reed-Rico. The company's history dates back to 1916 when Reed Small Tool Works was formed in Worcester, Massachusetts, USA.